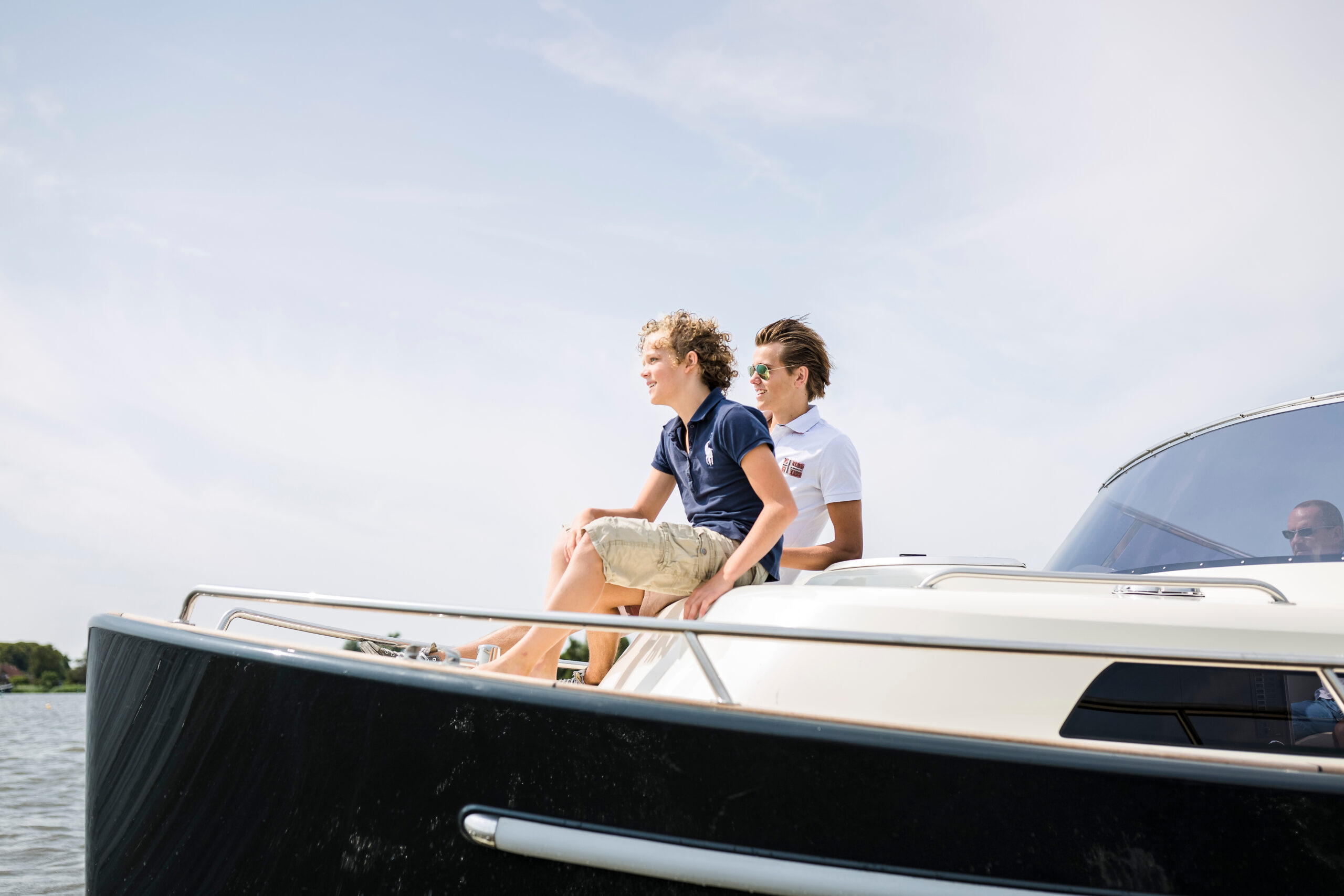 Antaris, manufacturer of quality sloops since 1989
The history of Antaris begins in 1989 under the name Adria, founded by Mark and Laura Van der Willigen Gatsonides. The first sloops are built under this name at a beautiful water sports location in Ossenzijl. Driven by the passion to 'do something right or not at all' and with a real water sports heart, Adria was one of the first modern sloop builders. In 1992, they registered the current Antaris brand name.
In 2002 the company was taken over by Hans and Jeannet Webbink and the success continued under the current name Antaris. In 2005, the shipyard moved to the heart of water sports, Woudsend in Friesland.
With outright successes such as the Antaris 520, Antaris 570 and Antaris 630, one of the largest sloop builders in the Netherlands is born. These models are constantly improved over the years to continue to meet the needs of the customers.
Derived from the popular lifeboats, the successful rainbow series was added to the range from 2007 onwards with the RB18, RB22, RB24 and RB27. In 2009, Antaris' innovative tender sloops follows with the Connery line.
In 2008, the merger with Maril Boats from Koudum took place, which had merged with Makma Marine earlier that year. This creates the largest sloop company of the Netherlands, Aquatec Industries, with the brands Antaris, Maril and Makma. A new era dawns for the three brands.
In 2010, the three brands established themselves at the Antaris location in Woudsend, Friesland. This unique location has a huge indoor harbour which makes it possible to look at sloops in the water all year round. You can also sail away immediately for a trial run.
After merging sales and production, the decision was made in 2011 to renew the range because both Antaris and Maril had a classic sloop line. With the introduction of the Antaris Sixty6, Antaris Fifty5 and Antaris Seventy7, a completely new, modern and stylish line was created. Comfortable sloops with particularly good sailing characteristics which have become a household name within the water sports sector.
In 2020, the first seaworthy Antaris was introduced. This stylish spacious Antaris X is functionally designed with optimal sailing characteristics. The cabin boat contains everything you need for a successful multi-day trip on the water.
With the introduction of new models there are also models that are taken out of production. View the old models of Antaris via the link: Old models.