Antaris Sixty6
Antaris' ultimate success sloop
Dimensions
2.60 m x 6.60 m
Antaris Sixty6
from € 43.950,-
Antaris' ultimate success sloop
The Antaris Sixty6 is the success sloop of Antaris, different from all other sloops. With a sturdy bow and a transom that runs diagonally inwards, the sloop has a contemporary character. The width provides an enormous amount of stability and interior space.
Fast and slow moving sloop
The underwater hull of the Antaris Sixty6 has been specially designed to be very stable at both low and fast speeds. This makes it possible to choose engines with both high and low horsepower. It is also possible to equip the Sixty6 with an electric motor. Read more about sailing with electric propulsion: Electric sailing
Integrated swimming platform and swimming ladder
The Antaris Sixty6 has an integrated swimming platform at the transom, optionally covered with low-maintenance synthetic teak. You can also choose an extendable stainless steel swimming ladder, which is mounted in the swimming platform. A practical system makes it easy to slide it in and out for use. This makes it easy to get in and out of the water.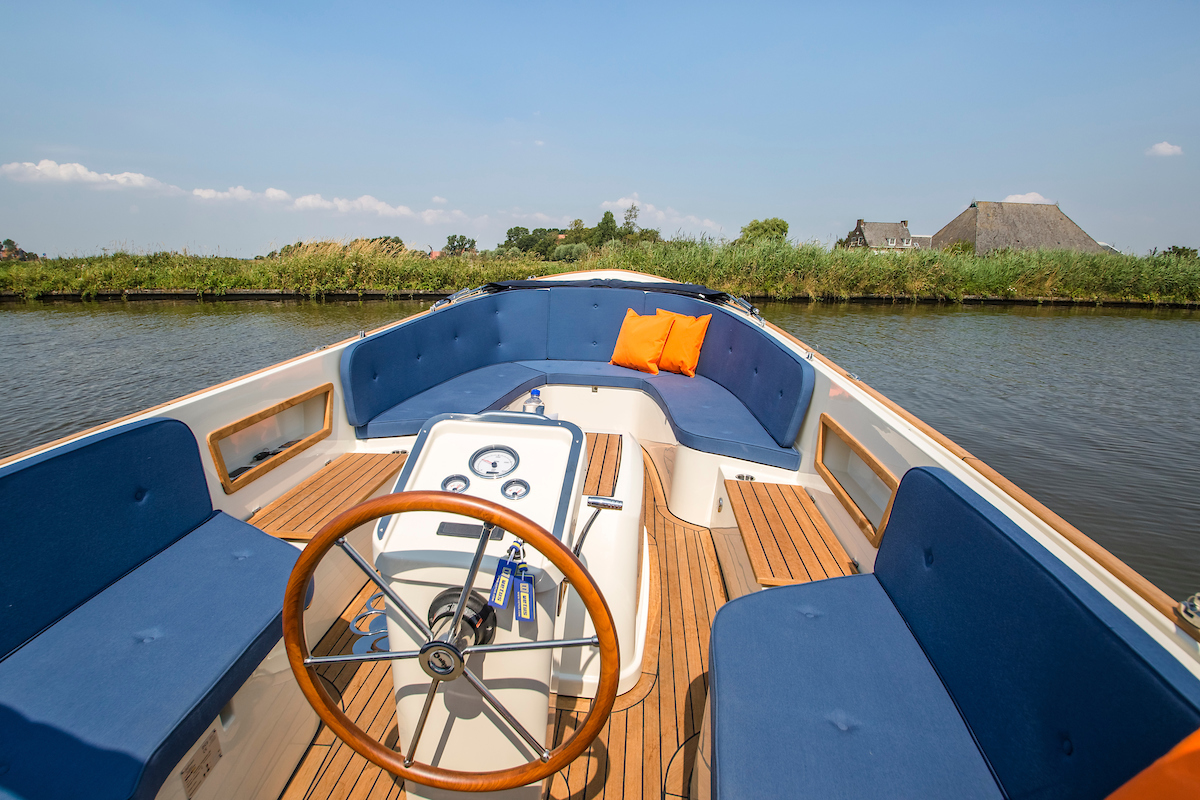 Spacious sloop with lots of (storage) space
The Antaris Sixty6 is a spacious sloop with plenty of seating all around. Because of the width of the boat, you also have enough space inside. Under the seats you can store all your belongings neatly out of sight thanks to the five spacious storage compartments. You can also opt for a cooling drawer to keep all your snacks and drinks cool.
Specifications Antaris Sixty6 sloop
View all the specifications of the Sixty6 below
General

Sloop draught

approx. 0.70 m

Sloop clearance height

approx. 1.10 m

CE category

C (coastal waters)

Standard motorisation

16 hp Vetus 2 cilinder
Construction sloop

Strengthened polyester engine bed
Hull sloop

Integrated bathing platform

Stainless steel bow protection strip

Rubber protection strip on side of hull (light grey or black colour)

Full navigation lights (LED) SB/BB and stern light

Choice of waterline colours

Antifouling (2-layers) with polyester primer

Standard hullcolours RAL 9010 (pure white) or RAL 1013 (off white)
Deck sloop

Canopy with folding front frame and sloping rear section

Synthetic teak trim around the deck

Stainless steel fairleads (4)

Stainless steel bollards (3)

Stainless steel cleats (4)

Stainless steel flagpole socket

Anchor locker in foredeck with drain

White navigation light with 360° radius, removeable (LED)

Standard deckcolours RAL 9010 (pure white) or RAL 1013(off white)
Cockpit sloop

Steering console with rubber steering wheel and stainless steel spokes (55 cm Ø)

Stainless steel engine control

Engine panel with rev counter, fuel gauge and digital hour meter

Cushion set in a choice of colours, including matching buttons and piping

Synthetic teak on access steps with large storage compartments

Synthetic teak on engine box

Large storage compartments under the seating (5)

Specially insulated engine compartment; with stainless steel grip and stainless steel opening for fire extinguishing

Stainless steel drain built into flooring

Stainless steel finish on steering console
Sloop technology

16 hp 2 cylinder Vetus diesel engine

Mechanical (cable) steering

Water-lubricated propshaft

3 blade propeller and zinc anode
Safety

Main switch in storage compartment

Fuel valve lock and water separator/fuel filter/ Cooling water strainer
Visit the most beautiful
showroom of The Netherlands
Take a digital look around our 1500 m2 showroom.
Downloads
View or download the Antaris Sixty6 brochure and price list below:
Discover all models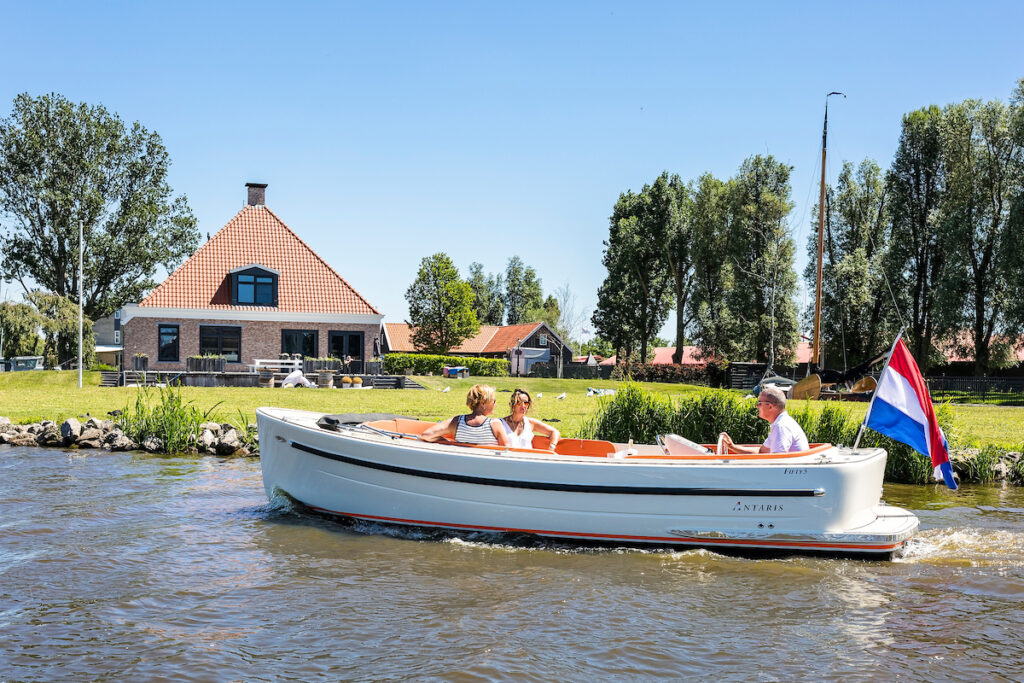 Antaris Fifty5
| | |
| --- | --- |
| Length | 5,90 m |
| Width | 2,50 m |
| Depth | 0,60 m |
| Height clearence | approx. 1,00 m |
| Number of persons | 8 |
Antaris Sixty6
| | |
| --- | --- |
| Length | 6,60 m |
| Width | 2,60 m |
| Depth | 0,70 m |
| Height clearence | approx. 1,10 m |
| Number of persons | 14 |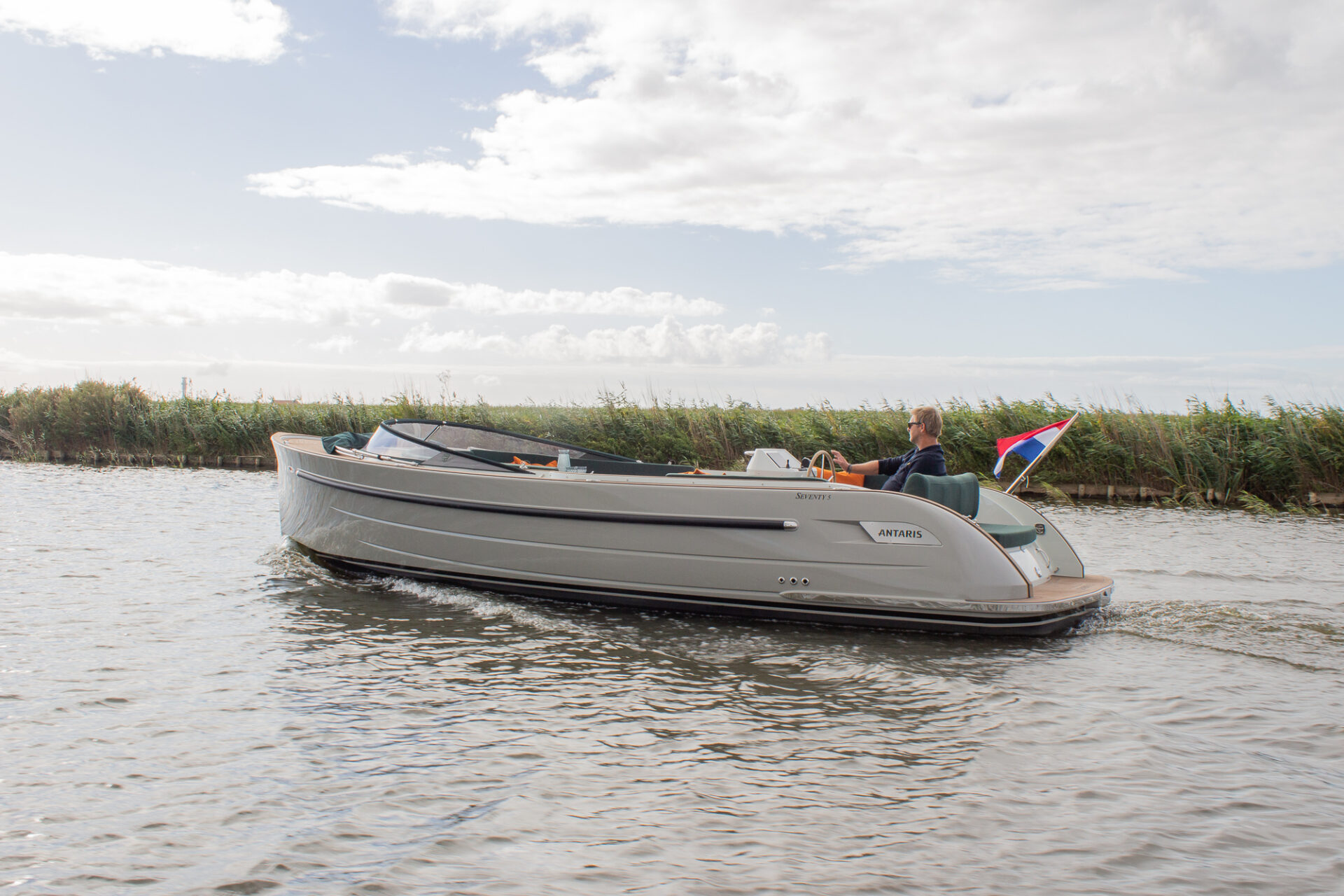 Antaris Seventy5
| | |
| --- | --- |
| Length | 7,50 m |
| Width | 2,85 m |
| Depth | 0,75 m |
| Height clearence | approx. 1,18 m |
| Number of persons | 10 |
Antaris Seventy7 Touring
| | |
| --- | --- |
| Length | 8,05 m |
| Width | 3,25 m |
| Depth | 0,75 m |
| Height clearence | approx. 1,50 m |
| Number of persons | 20 |
Antaris Seventy7 Sport
| | |
| --- | --- |
| Length | 8,05 m |
| Width | 3,25 m |
| Depth | 0,75 m |
| Height clearence | approx. 1,50 m |
| Number of persons | 20 |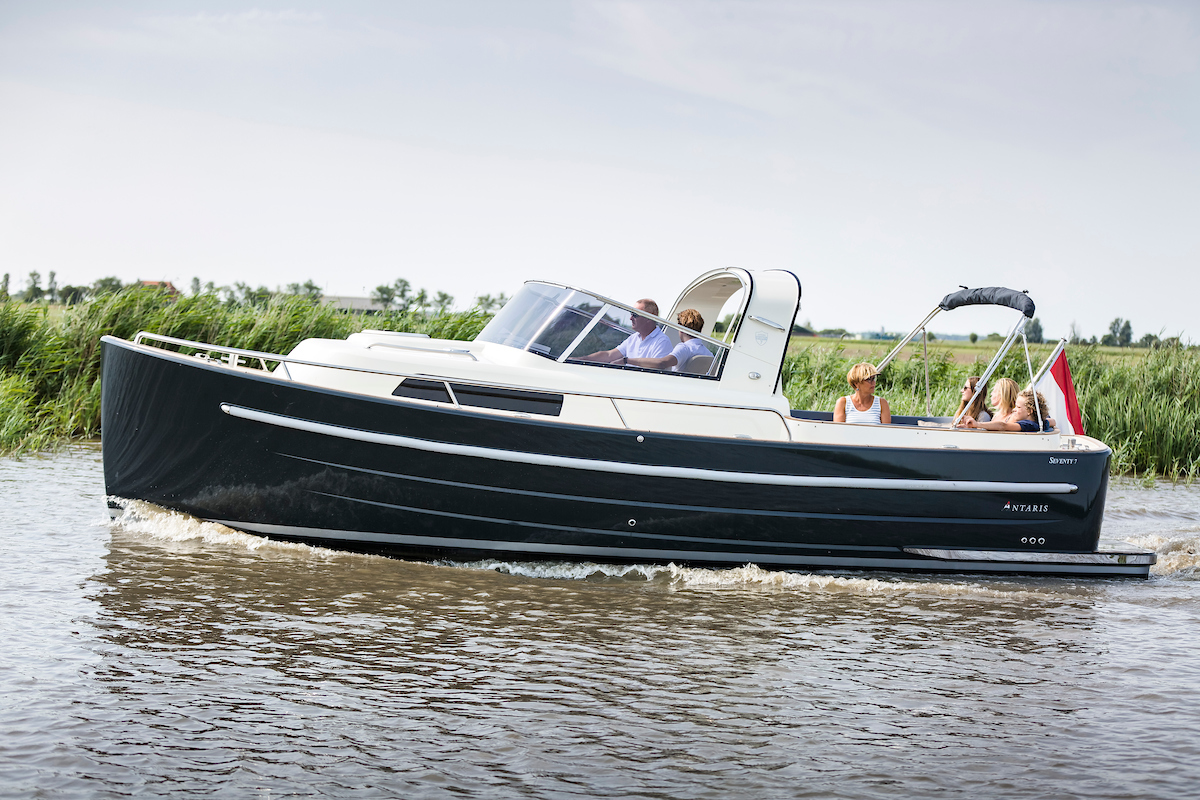 Antaris Seventy7 Cabin
| | |
| --- | --- |
| Length | 8,05 m |
| Width | 3,25 m |
| Depth | 0,80 m |
| Height clearence | approx. 2,30 m |
| Number of persons | 10 |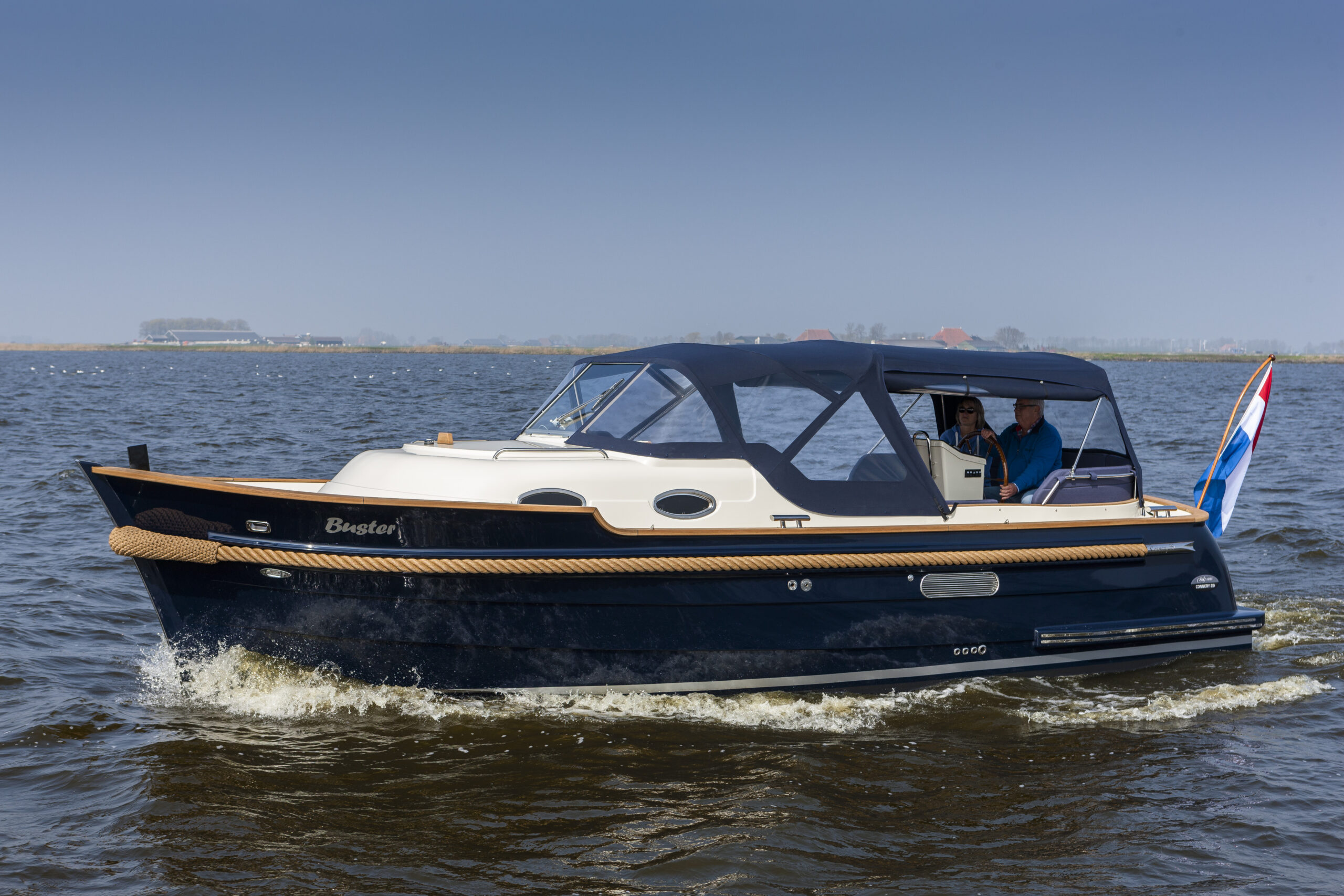 Antaris Connery 29
| | |
| --- | --- |
| Length | 8,70 m |
| Width | 3,05 m |
| Depth | 0,75 m |
| Height clearence | approx. 1,53 m |
| Number of persons | 8 |
Antaris X
| | |
| --- | --- |
| Length | 10,00 m |
| Width | 3,60 m |
| Depth | 0,75 m |
| Height clearence | approx. 2,40 m |
| Number of persons | 6 |