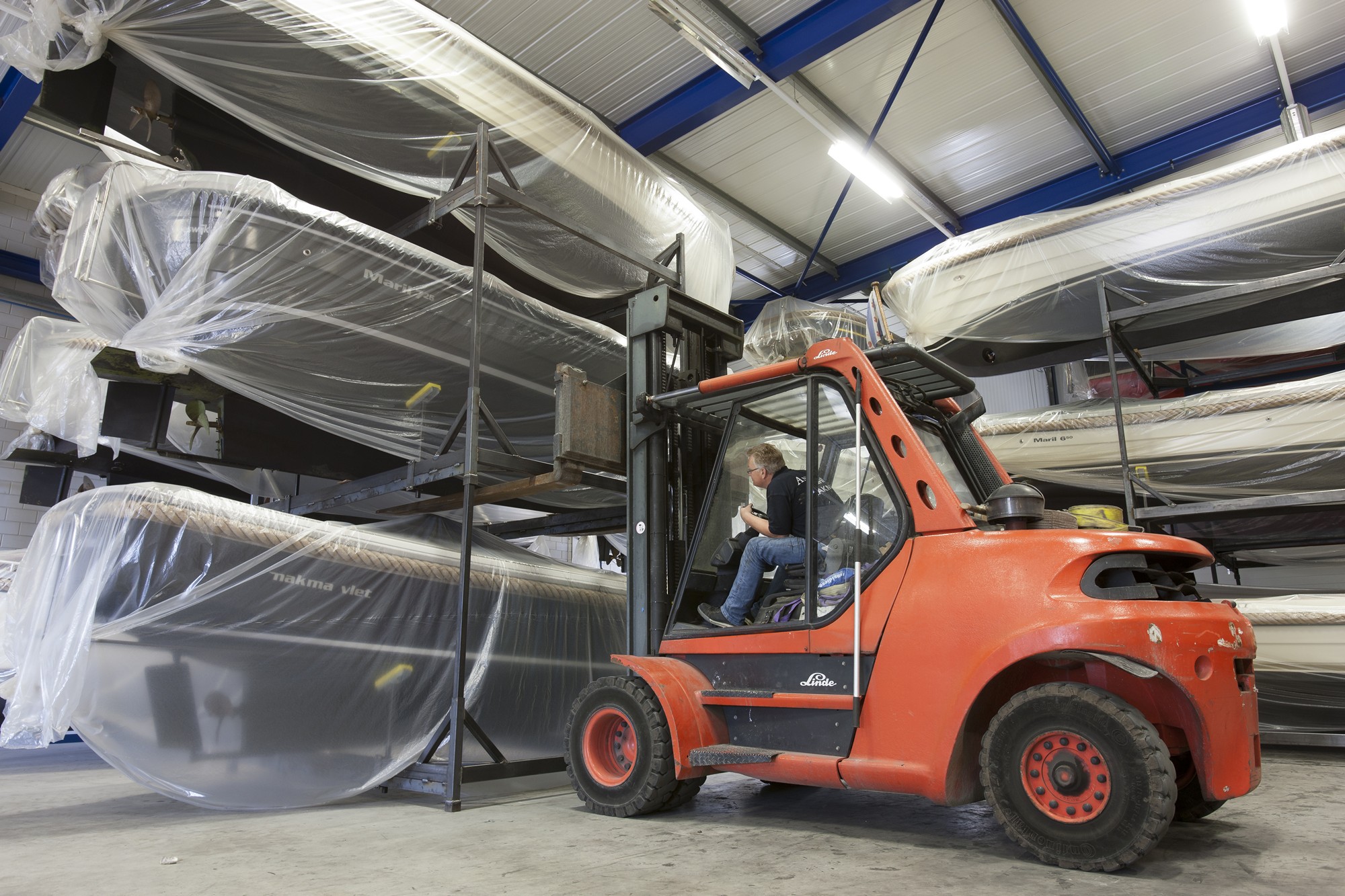 Winter storage and maintenance
At Antaris you will be fully unburdened
Winter storage and maintenance of your Antaris sloop
At the moment, we have a few spots left in our new winter storage and maintenance building in Woudsend. You can already reserve a place for the winter season 23/24. Would you like to make use of this? Let us know via the contact page and we will contact you as soon as possible.
Good maintenance and winter storage is important for the preservation of your Antaris. Annual maintenance and winter storage contribute to this. Who better to maintain your Antaris sloop than the yard that built it? At Antaris you will be fully unburdened.
Winter storage and maintenance sloop
At Antaris it is possible to have both winter storage and maintenance taken care of. In our heated storage, your sloop is safe, dry and protected. Good protection during the winter period is very important for your sloop or cabin sloop. Your sloop will better retain its value and you will limit the costs for maintenance. Full service at Antaris, provided by our professionals.
Maintenance for your sloop at Antaris
As an experienced manufacturer of sloops and cabin sloops, we at Antaris have all the knowledge and expertise to take this worry out of your hands. Besides the additional service of storing your sloop covered and heated, it is also possible to arrange for (winter) maintenance. This way, you start the new boating season with a clean and well-maintained boat.
maintenance and winter storage at Antaris
Besides (winter) storage, you can also come to us for maintenance of your boat and engine. Full service, provided by our professionals, including:
Engine servicing (Vetus, Nanni or Yanmar)
Antifouling
Polishing and cleaning
Polishing
Polyester repairs
Besides maintenance of your boat, you can also contact Antaris for:
Replacement of the spray hood
Replacing cushions
Installing a bimini
Doing your own winter maintenance?
Will you be carrying out the winter maintenance of your boat yourself? Before your boat goes into storage, it is important to clean it properly (inside and out). Use the right products for cleaning or repairing the boat, available in our webshop:
Antaris dealers
Our Antaris dealers are professional companies with the necessary expertise in Antaris boats. Our dealers also offer storage and maintenance. Click here for an overview of our Antaris dealers and find a dealer near you.