Antaris Seventy7
Touring
The Antaris sloop with lots of space and luxury
Opting for trust
Antaris sloops have been the epitome of style and design since 1989. With our sloops, you can lounge in peace or sail at speed. Antaris offers a diverse and stylish range that comes standard with extensive equipment.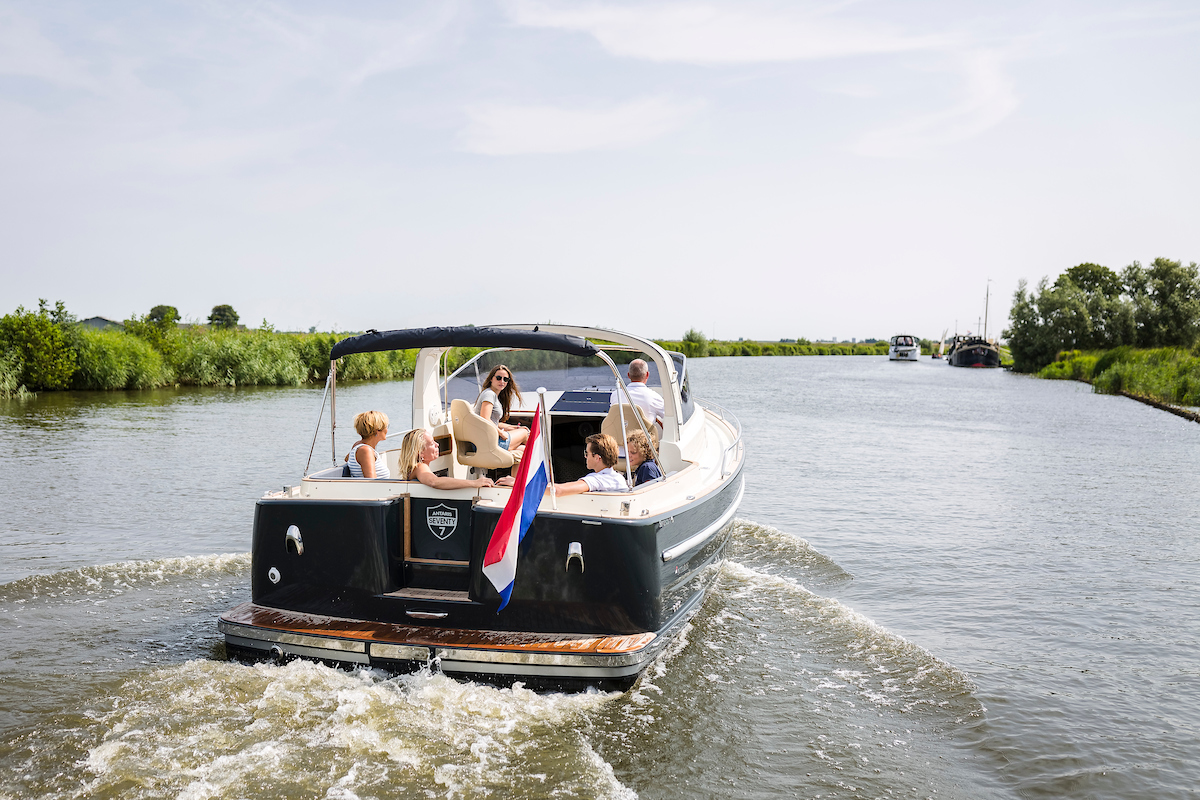 Experience our sloops in the showroom in Woudsend
Come and visit us in our 1500 m2 indoor water showroom and experience our models in the water. Our experienced sales staff will be happy to take you on a trial run and advise you about the possibilities. Plan your visit here:
Our latest model: The stylish Antaris X
This latest model has everything you would expect from Antaris, fully geared to the wishes of the customer. A sturdy contemporary design with clean lines, a spacious and modern interior, superior sailing properties and a high-quality finish. This gives the new X a unique look.
Working at Antaris
With an enthusiastic and skilled team, we build luxury sloops and cabin boats.
At Aquatec Industries in Woudsend, we build the well-known sloop brands Antaris, Maril and Makma. With an enthusiastic and competent team, we build luxury sloops and cabin boats from 5 to 11 metres. All our ships are built at our own shipyard in Woudsend. We are always looking for motivated colleagues. Please feel free to contact us.
News and blogs
Nieuwbouw winterstallingloods Aquatec

Sinds mei 2021 gebeurd er van alles naast ons huidige pand in Woudsend. Er wordt volop gebouwd aan een nieuwe winterstallingloods. Aquatec kan dankzij deze winterstalling loods komend jaar zowel winterstalling, nieuwbouw en service- & onderhoud op één locatie, in Woudsend, uitvoeren.