Electric sailing with Antaris
Electric sailing: a wonderful boating experience
At Aquatec, the environment and sustainability are of paramount importance. That is why we want to help put electric sailing on the map. Our focus remains on innovation, comfort, relaxation and providing our customers with a wonderful boating experience. Exactly as you would expect from us.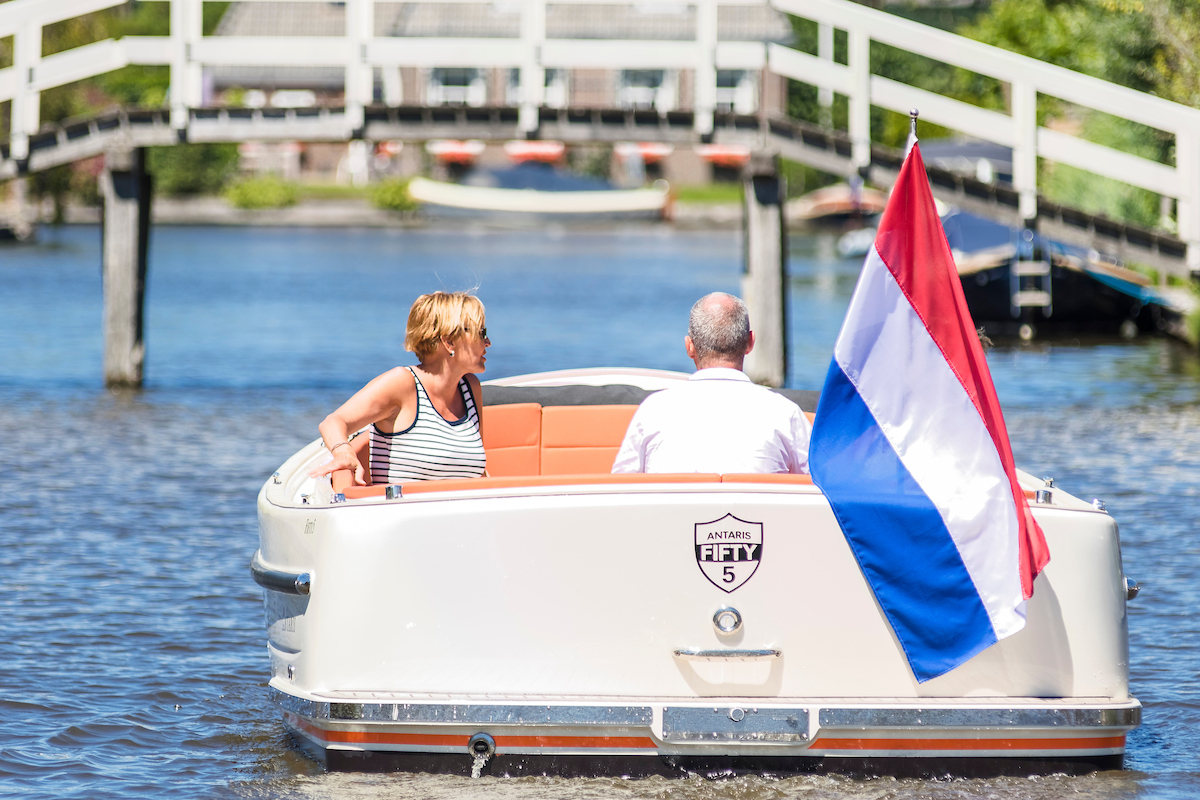 How long can I sail?
If you wish, you can sail all day with an electrically powered Antaris sloop. This is based on the cruising speed, not the maximum speed. A day of sailing is often more than just sailing on the motor. We also drop anchor, go swimming, read, visit a village or a terrace. Would you like to experience what it is like to sail an electric Antaris sloop? Please contact us for the possibilities of a trial run.
How long to charge?
No matter which battery pack or electric motor you choose, or how long you want to sail, you can always fully recharge overnight. If you connect your Antaris sloop to the shore power in the evening, it will be 100% charged the next morning. It does not matter which battery capacity you choose. The larger the battery capacity, the larger the charging capacity of the corresponding charger.
Download de folder
More information about the possibilities can be found in our brochure, download the brochure via the link below: