Antaris Connery 29
Cabin sloop with plenty of character
Dimensions
8.70 m x 3.05 m
Sleeping accommodation
Sleeps 4 (up to 6)
Antaris Connery 29
from € 129.500,-
Cabin sloop with plenty of character
The Antaris Connery 29 is the absolute dream when it comes to functional space and eye-catching design on the water. Whether you are going for a day trip or a long weekend away, your stay on the water has never been more comfortable. Comes standard to sleep four (optionally up to 6), with luxury cabin and lockable toilet.
Stable cabin sloop
The Antaris Connery 29 cabin sloop sails very stable and steady, regardless of the speed. This makes it easy to reach large sailing areas. Robust and irresistible: this cabin sloop is a masterpiece, down to the last detail.
Connery 29: cabin sloop
Inside the Cabin, the Antaris Connery 29 cabin sloop offers enough room to stand upright, while the clearance height remains minimal at around 1.53 metres. Inside you will find a spacious galley, a round seat which can be converted into a double bed and a lockable toilet. This cabin boat sleeps four as standard; a double bed that also functions as a round seat and two single beds amidships. This is optionally expandable to sleep six.
Cabin sloop with powerful engine
The Antaris Connery 29 comes standard with a Vetus 27 hp diesel engine, but for extra power this cabin sloop can be delivered with up to 170 hp as an option. This allows this cabin sloop to reach higher speeds.
Specifications Antaris Connery 29
See all the specifications of the Connery 29 below
General

Length cabin sloop

8.70 m

Sloop draught

approx. 0.75 m

Sloop clearance height

approx. 1.55 m

CE-Category

C (coastal waters)

Standard motorisation

27 hp 3 cilinder Vetus diesel
Construction

Strengthened polyester engine bed
Hull

Integrated bathing platform inclusive stainless steel protection strips

Robe fender inclusive Tukish knot 90 mm ø  natural colour and stainless steel finials with Connery logo

Stainless steel bow protection strip

Stainless steel flagpole socket

LED navigation lights (red/green in bow) and sternlight

Choice of waterline colours

Antifouling (2-layers) with polyester primer

Standard hullcolours RAL 9010 (pure white) or RAL 1013 (off white)
Deck

Canopy with folding front frame and high rear canopy with black-out panels for windows

Synthetic teak trim around the deck

Stainless steel fairleads

Stainless steel roof railing

Anchor locker in foredeck with drain

Wide sidedeck with antislip

White navigation light with 360  radius, removeable (LED)

Standard deckcolours RAL 9010 (pure white) or RAL 1013(off white)
Cockpit

Steering console with luxurious steering wheel and stainless steel spokes (55 cm ø )

Comprehensive dashboard including rev counter, fuel indicator, volt meter, engine hour, oil gauge and temperature gauge

Stainless steel engine control

Cushion set in a choice of colours, including matching buttons and piping

Comfortabele benches in middle cockpit, inclusive coushions and table

Anti-slip on the cockpitfloor

Synthetic teak trim around the cockpit

Luxury panneling in the centre of the cockpit

Refrigerator (compressor) in stainless steel frame (65 Litre)

LG Hi-Macs® countertop above refridgerator

Large storage compartments under seats

Extra insulation in engine compartment

Stainless steel drains in the floor
Cabin

Spacious seating in the bow (converts to double bed) with set of cushoins

Cushions for 2 sleeping places

Lockable storage in the front (3)

Large storage compartments under seats

Table (adjustable in height)

Infinity Luxury Woven Vinyl floor with foam

Portholes (2 fixed and 2 openable) with flyscreen

Robust slidingdoor to open the cabin
Galley

Fresh water installation including pressure system with sink and tap on LG Hi-Macs® countertop

Kitchen cabinet with shelf
Wet room

Pumptoilet, holdingtank and waste deck fitting

Stainless steel sink and tap
Rear cabin

2 sleeping places ( 80 x 200 cm) – excluding matresses

Infinity Luxury Woven Vinyl floor with foam
Technology

27 hp 3 cylinder Vetus diesel engine

Water-lubricated propshaft

3 blade propeller and zinc anode

Fresh water installation including pressure system

Fresh watertank, approx 110 litre
Safety

Electric bilge pump with float switch

Automatic fire suppression system in engine compartment

Fuel valve lock and water separator/fuel filter/ Cooling water strainer

Main switch in storage compartment (2)
Power supply

12 volt and USB socket on steeringconsole

Low maintenance service battery
Visit the most beautiful
showroom of the Netherlands
Take a digital look around our 1500 m2 showroom.
Downloads
View or download the Antaris Connery29 brochure below:
Discover all models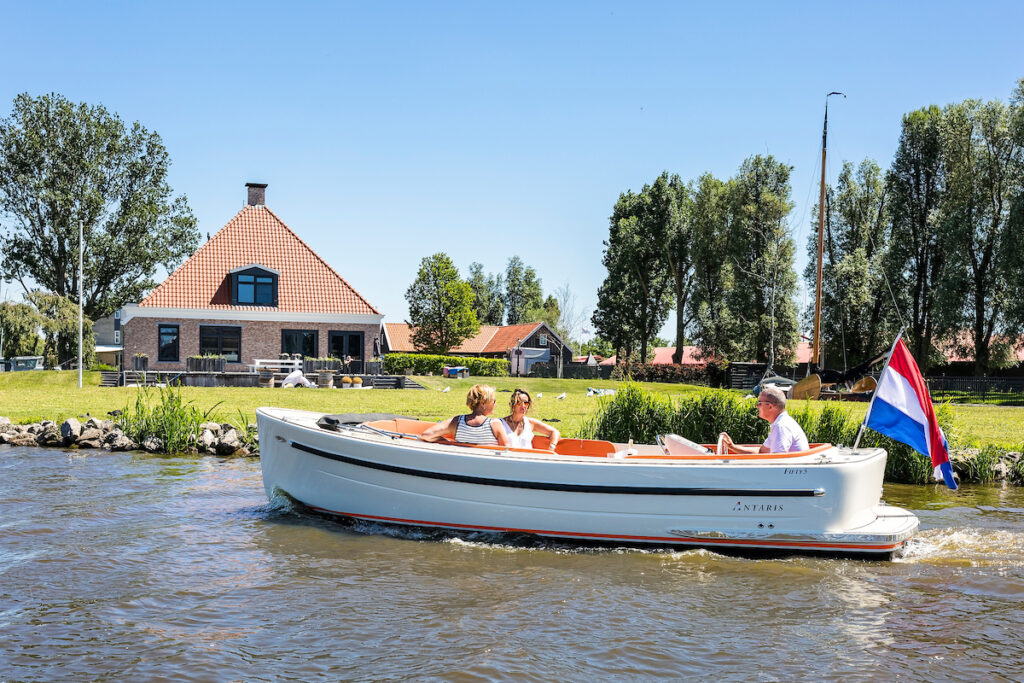 Antaris Fifty5
| | |
| --- | --- |
| Length | 5,90 m |
| Width | 2,50 m |
| Depth | 0,60 m |
| Height clearence | approx. 1,00 m |
| Number of persons | 8 |
Antaris Sixty6
| | |
| --- | --- |
| Length | 6,60 m |
| Width | 2,60 m |
| Depth | 0,70 m |
| Height clearence | approx. 1,10 m |
| Number of persons | 14 |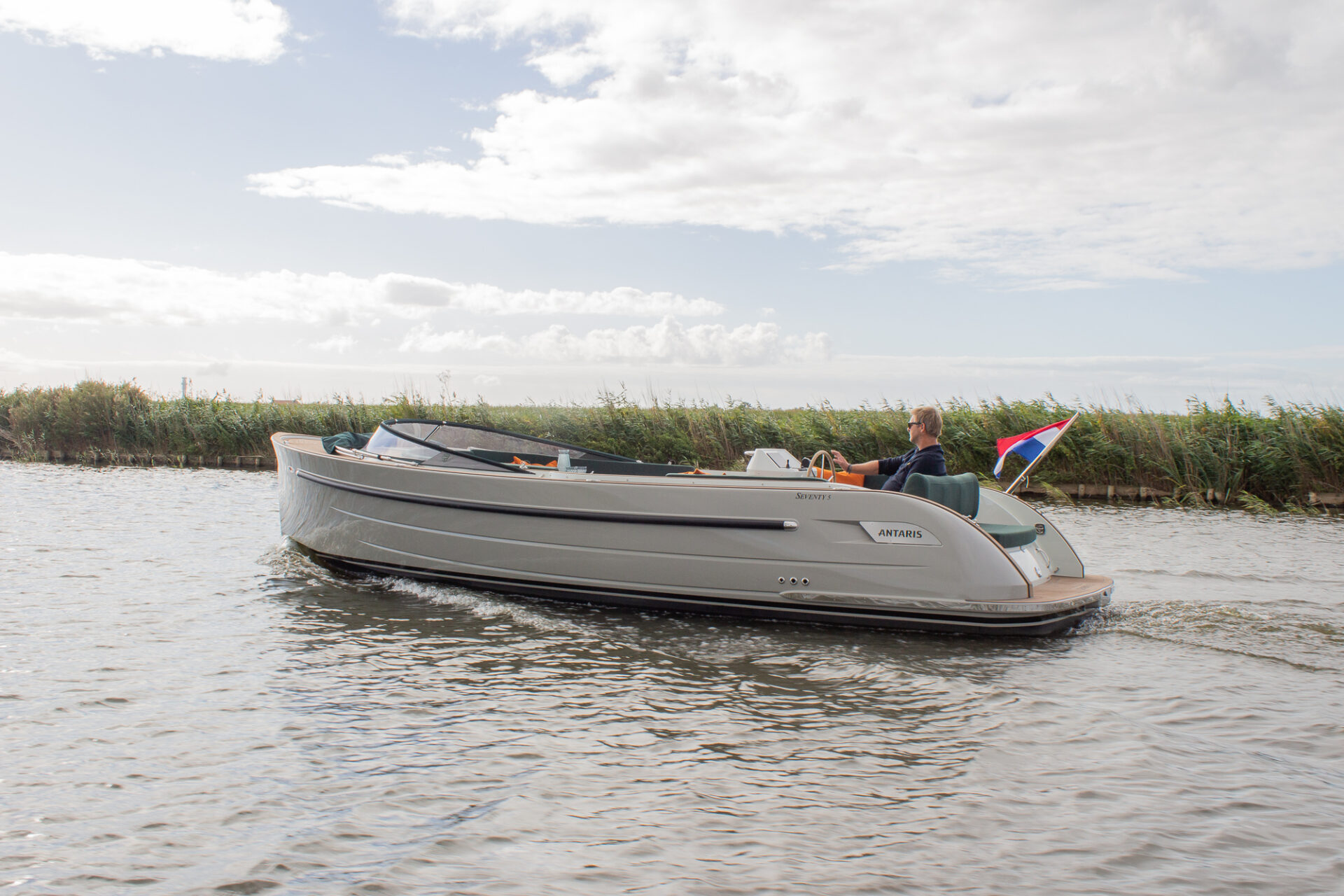 Antaris Seventy5
| | |
| --- | --- |
| Length | 7,50 m |
| Width | 2,85 m |
| Depth | 0,75 m |
| Height clearence | approx. 1,18 m |
| Number of persons | 10 |
Antaris Seventy7 Touring
| | |
| --- | --- |
| Length | 8,05 m |
| Width | 3,25 m |
| Depth | 0,75 m |
| Height clearence | approx. 1,50 m |
| Number of persons | 20 |
Antaris Seventy7 Sport
| | |
| --- | --- |
| Length | 8,05 m |
| Width | 3,25 m |
| Depth | 0,75 m |
| Height clearence | approx. 1,50 m |
| Number of persons | 20 |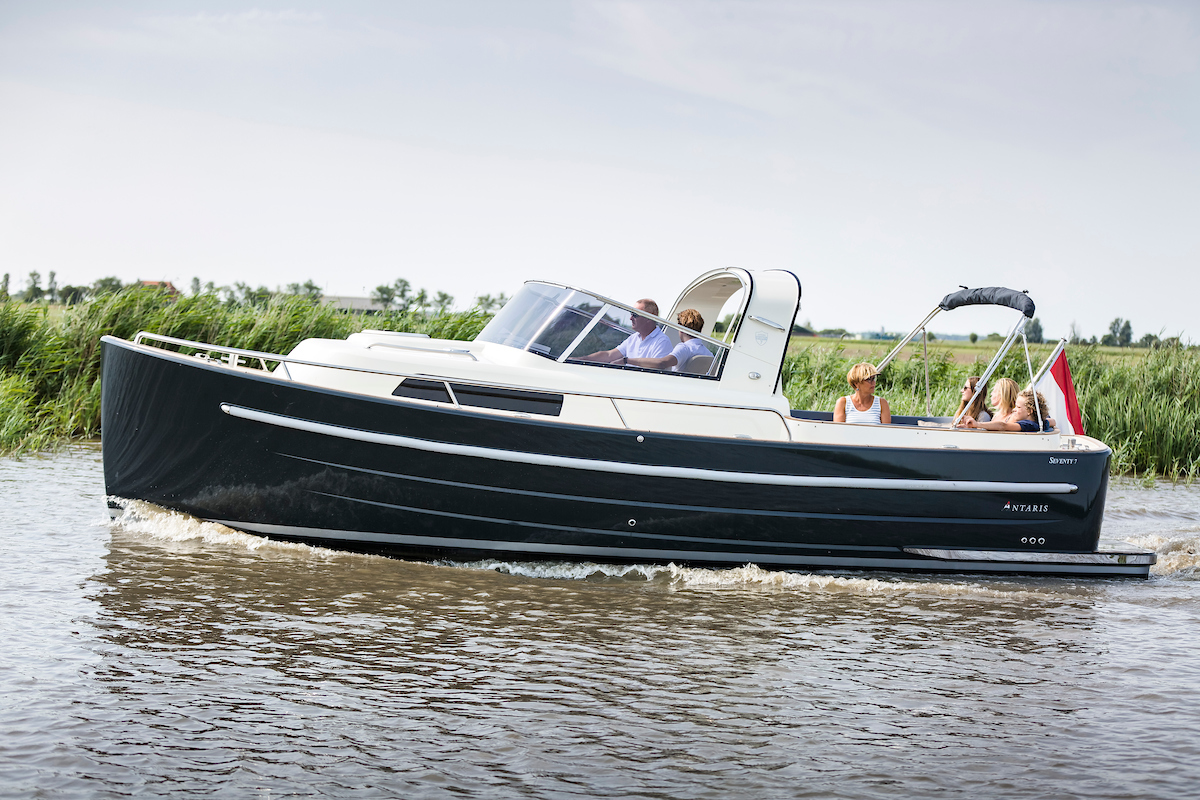 Antaris Seventy7 Cabin
| | |
| --- | --- |
| Length | 8,05 m |
| Width | 3,25 m |
| Depth | 0,80 m |
| Height clearence | approx. 2,30 m |
| Number of persons | 10 |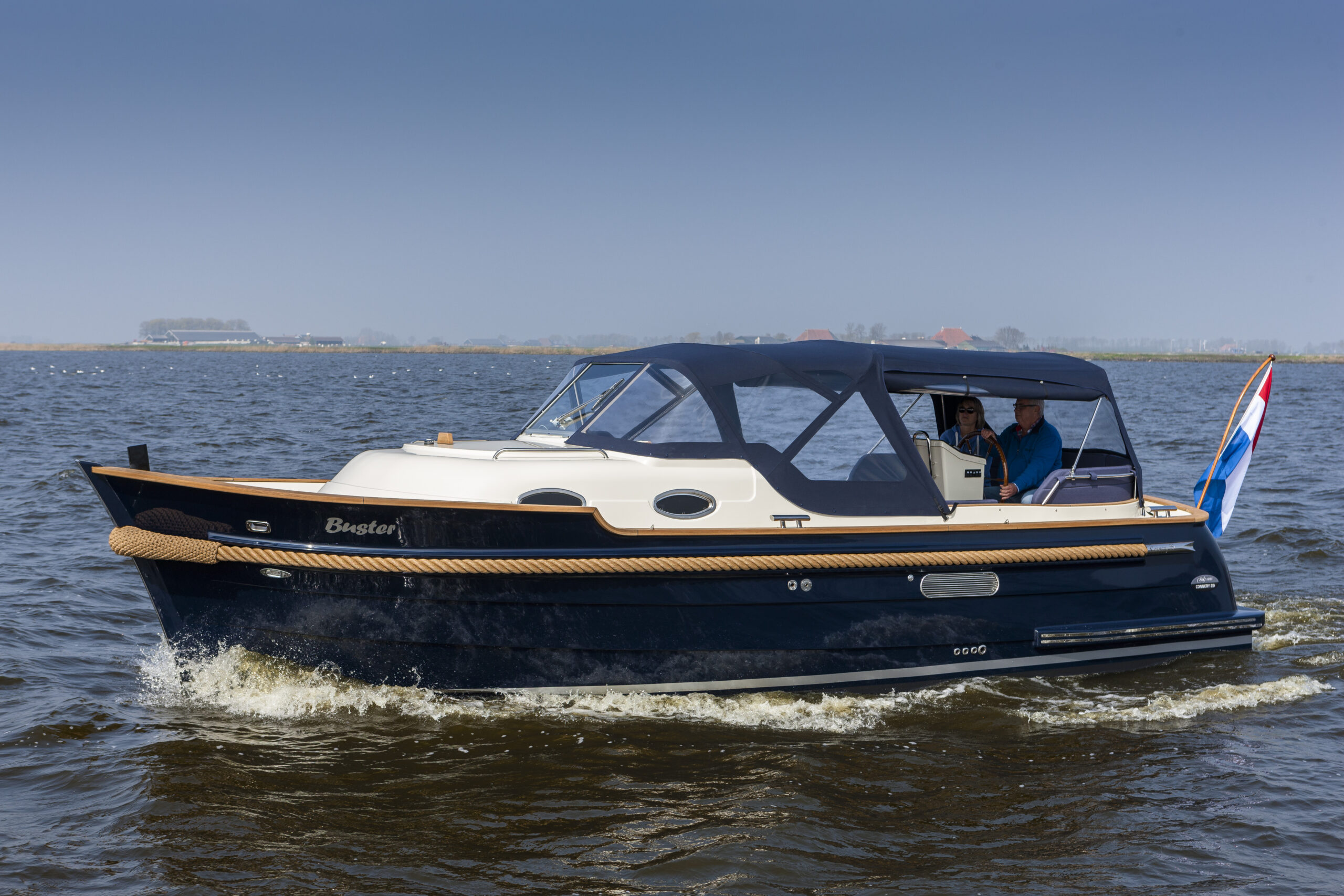 Antaris Connery 29
| | |
| --- | --- |
| Length | 8,70 m |
| Width | 3,05 m |
| Depth | 0,75 m |
| Height clearence | approx. 1,53 m |
| Number of persons | 8 |
Antaris X
| | |
| --- | --- |
| Length | 10,00 m |
| Width | 3,60 m |
| Depth | 0,75 m |
| Height clearence | approx. 2,40 m |
| Number of persons | 6 |